Dance on screen is the first videodance festival that is created in Graz, in Austria.
It is an international dance film festival and includes a range of short films that celebrate the immediacy of dance combined with the intimacy of the camera's eyes: short films, shown through movement.
Videodance got an universal language, since it is not only combined with a given tongue, but with a visual and more immediate emotional impact. There is a huge diversity making a product of short-dance-film, that has something to do both with the way to film a choreography and the way to create a choreography for the film.
The same concept of choreography becomes much wider: choreography is generated by filmed movements, but also by the movement of the camera, by the cutting, by the rhythm of the images, or by the colors or the landscapes.
Dance on screen wants to show this variety, looking for short-dance-films that manifest their own artistic aesthetics and are engaged in that breadth of strategy of creating choreography.

The festival aims at the creation of a space that stimulates the interest of the public and concentrates creation and research.
We will be glad if Dance on screen could develop and become an important place for videodance's scene, for giving workshops and lectures that can enrich the knowledge of both artists and public.
On the 8th and 10th January 2016 Dance on Screen celebrated its firts edition and its goal is to be annual. The second edition took place on 28th and 29th January 2017. The third edition will take place in october/november 2018.
The first edition had the theme "Mensch und Landschaft im Tanz", 'human and landscape in dance": all the invited films have the common element that they were shot outdoors or the landscape stayed in the foreground, where dance fits perfectly. The landscape becomes an integral part of the choreography.
The festival showed films of De-Da Productions (DE) directed by Denislav Kanev and Zachary Chant, cie La Intrusa/Manfredi Perego (ES/IT) directed by Damián Muñoz, Natalia Sardi/Laida Aldaz (BE), Valentina Moar (AT), cie Zerogrammi directed by Emanuele Sciannamea (IT).
The location:
Dance on screen takes place at Filmzentrum Rechbauerkino in Graz. This is an avant-garde cinema located in one of the most picturesque streets of the old town. Rechbauerkino is a reference point for 'culture-hungry people' and is a must in the cultural scene of Graz.
Artistic directior: Valentina Moar
Supported by: Stadt Graz Kultur and Land Steiermark Kultur, Europa, Außenbeziehungen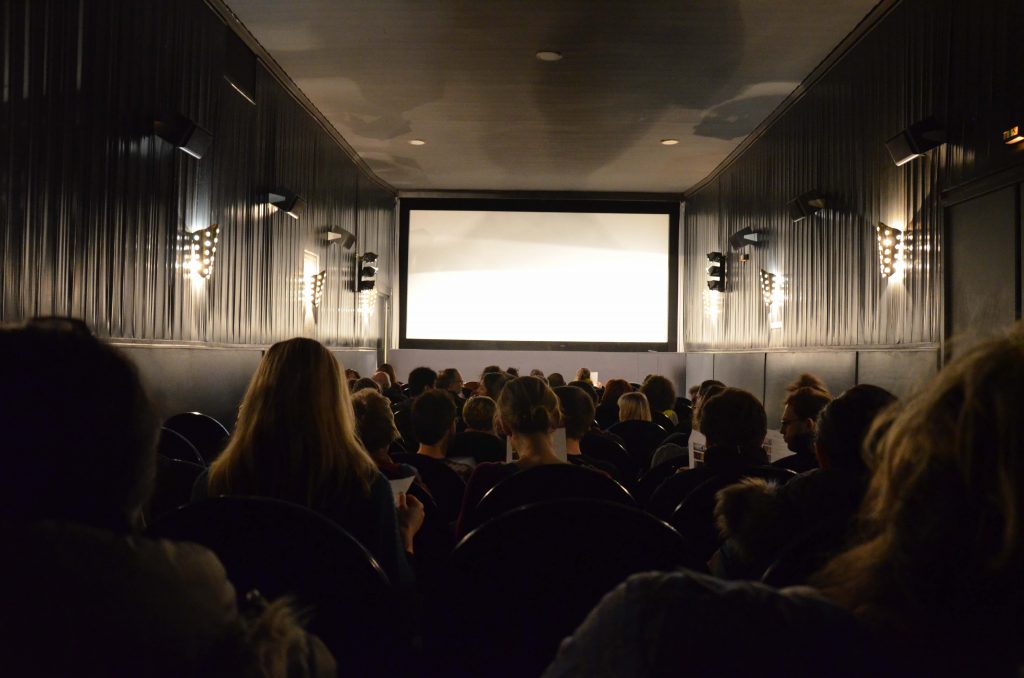 the cinema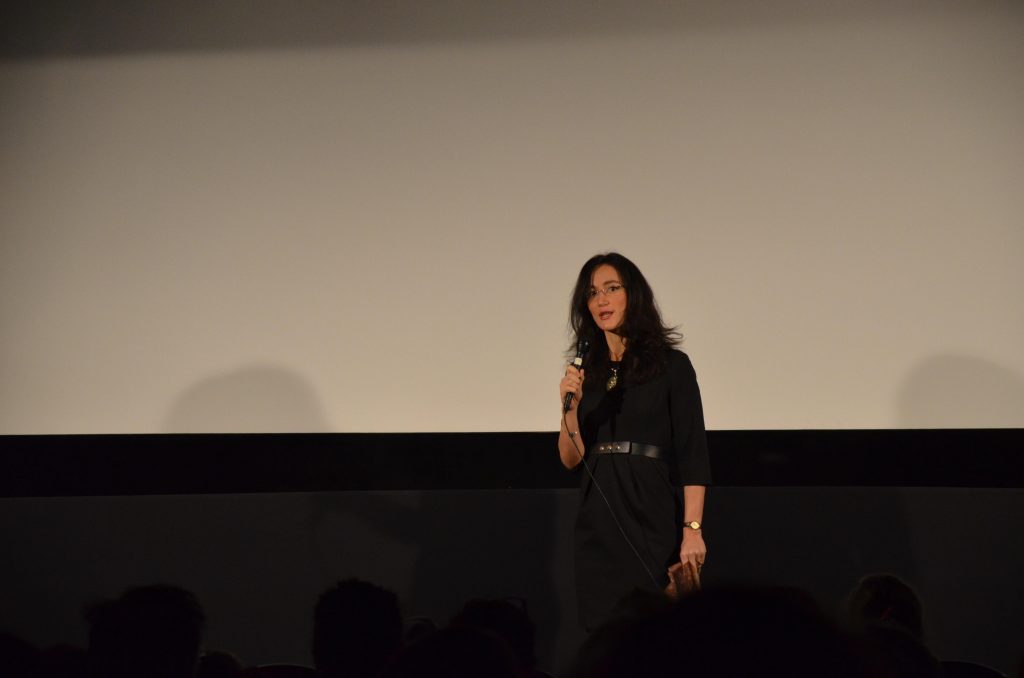 artistic director Valentina Moar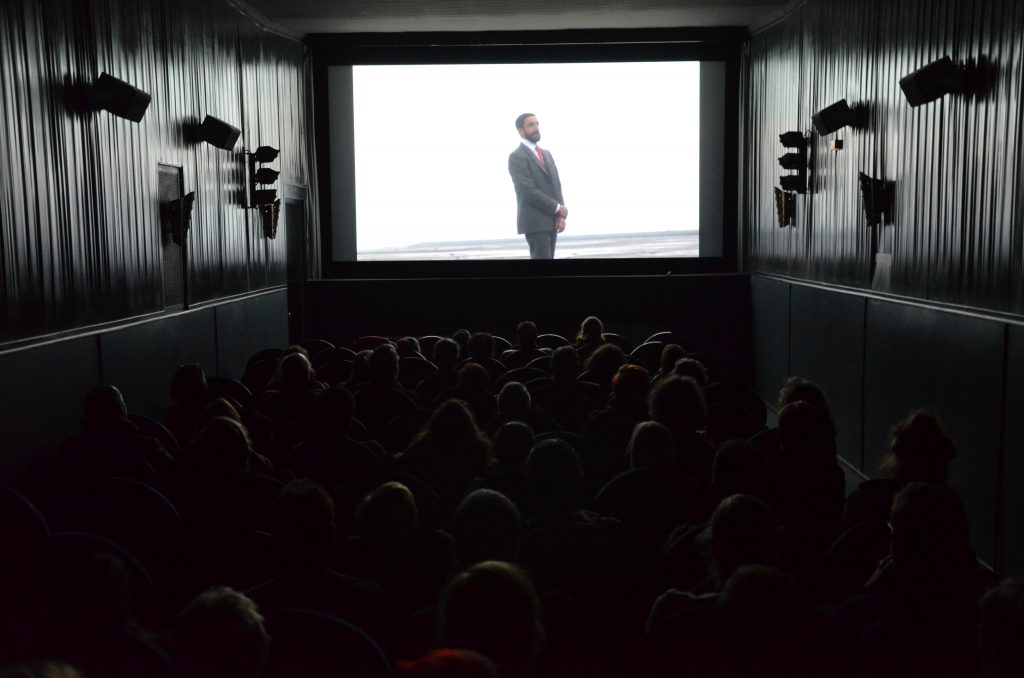 projection of "Wolkenheimat" by Zerogrammi